We are YouSolar.
Meet the company that puts you in the driver's seat of your power and your future. Our revolutionary PowerBloctm solar+battery system is the primary power supply to the home or business. It does not require utility approval–or even a utility connection.
The PowerBloc™ is ideal for customers on unreliable grids who regularly run diesel generators.  For those who do or cannot net-meter with their utility. Or for customers who have no access to grid power.
The PowerBloc™ delivers constant and full power no matter what. There are no glitches when the grid goes down. An intelligent control unit blends solar, battery and utility power seamlessly for reliable power.
YouSolar deliver sustainable and affordable power for a modern world.
Learn how YouSolar can power your life. (2 min)
Power your life.
Independently.
Our PowerBloc™ solar+battery systems are modular, extremely robust, and fully automated. They provide a clean, quiet and reliable power source that is 100% sustainable. And at much lower costs than diesel generators or other backup power systems. Let YouSolar take care of your power needs, so that you can focus on your life.
Plug-and-play – Installs quick and easy.

Modular – Allows any configuration.

Expandable – Grows with your power needs.

Intelligent – Predicts solar production and your usage.

Connects to grid – Allows for grid connection.

Easy to use – Comes with an intuitive tablet user interface.

Long lasting – Batteries last thousands of cycles.

Always yours – Protects you system from theft.
Power at your fingertips.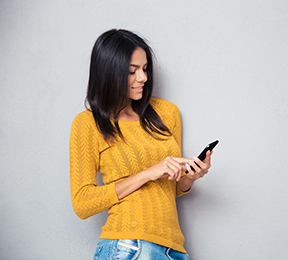 Control your system with DIYA™. This beautiful and highly intuitive tablet user interface comes with your system and makes understanding and operating the PowerBloc™ easy and enjoyable.  DIYA™ is much more than a dashboard. It gives you full control of your system You can see tomorrow's solar forecast or trouble shoot problems.  When in standby, DIYA™ is a practical time piece and weather station while providing system performance information cleverly integrated into the dial of the clock.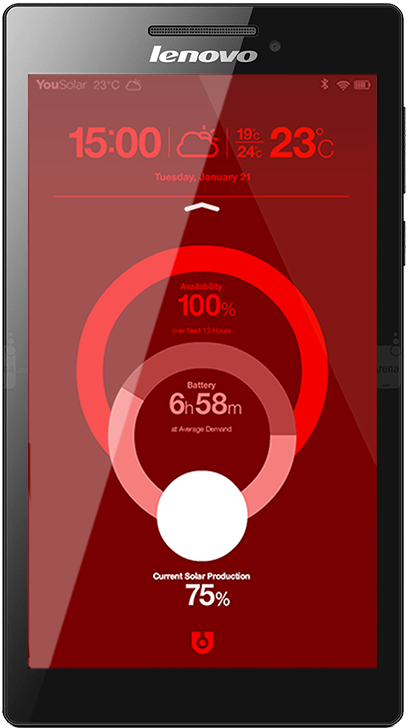 Soak up the sun


by getting a quote today.