The Crowd Goes Wild | $800,000 Milestone Reached
This is wild! YouSolar hit the funding milestone of $800,000 today. We raised $100k in three weeks, putting us into StartEngine's "Most Momentum" category. Thank you!

What has happened since our $700,000 milestone three weeks ago?
We have so much demand for the PowerBloc that we can choose our customers and projects. Several current proposals are for homes in Big Sur, with project sizes around $150,000. Customers love our product and the fact that we manufacture our power electronics locally in Monterey, CA.
We are making great progress in developing the PowerBloc® SIERRA, a smaller version of the PowerBloc. It is designed for second homes that are off-grid or have unreliable power as a better option for the do-it-yourself (DIY) market. It combines the efficient high-voltage bus of the PowerBloc with the 50 V batteries that the DIY market is comfortable and familiar with.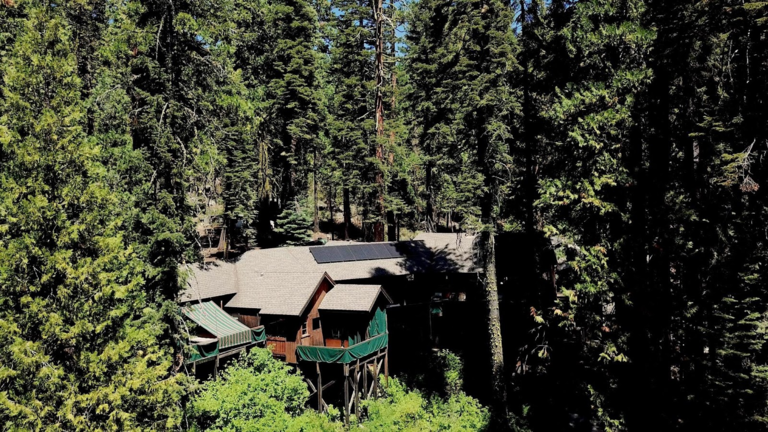 The PowerBloc SIERRA is ideal for homes like this retreat in the Sierra Nevada mountains, which gave it its name. The SIERRA can deal with shade, its modules can be hand-carried, and a skilled owner or any electrician can install it.
We have many more product ideas and features that we want to include in the PowerBloc, such as the much anticipated stackable modules.
To realize the full potential of our innovation, we have to further accelerate our trajectory. Grow our team. Purchase parts. Develop partnerships. Scale up production. This is why we have set our campaign goal at $5M.
We have reached an important milestone by reaching $800,000, which will feature us in Sunday's StartEngine newsletter. But you are reading it here first!
The world has many challenges, and YouSolar has solved an important one: How to bring reliable, clean, and affordable electricity to people everywhere.
But this is a big world with many people. Your investment will help us take that solution to people everywhere.