Team Member Profile | Bob Rutter,a CTO Who Wants to Fly
Bob Rutter is YouSolar's Chief Technology Officer and a member of our board of directors.
Three things are non-negotiable in Bob's life: Lunch, flying to lunch every other week, and elegant and safe electronics.
Watching Bob work on the PowerBloc is to watch playfulness and perfection simultaneously.
There are no surprises in Bob's work, only disciplined steps towards a working system.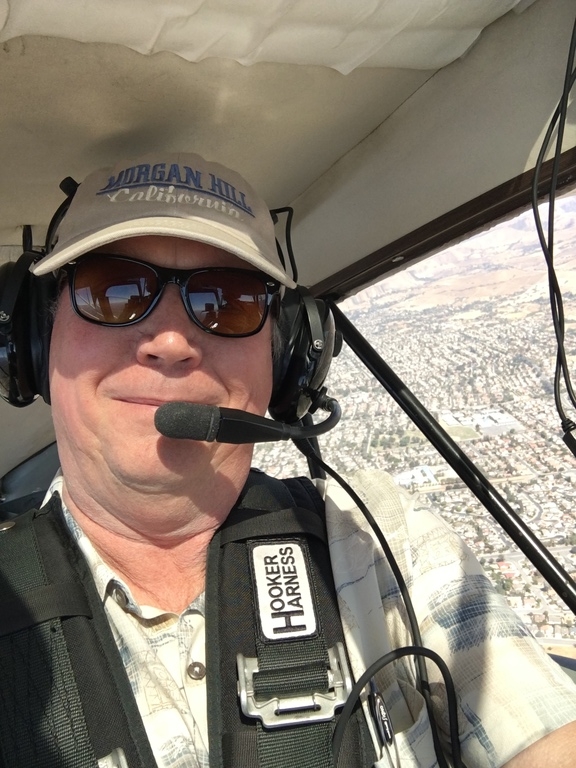 Bob Rutter flying to lunch.
Bob has over 40 years of experience in automotive, aviation, industrial, and consumer product development. He worked for over twenty years for Motorola/Freescale in various roles, starting as a device design engineer in the Semiconductor Research and Development Laboratories in Phoenix, Arizona, to finishing as European Director of Analog and Mixed Signal Division Product Development in Toulouse, France.
Bob holds eight patents covering various engineering disciplines, from power device design to silicon process development.
Bob also seemingly owns every Hawaiian shirt ever put to print.
He lives with his wife and 9-year-old son in San Jose.