Founder Profile | Dr. Arnold Leitner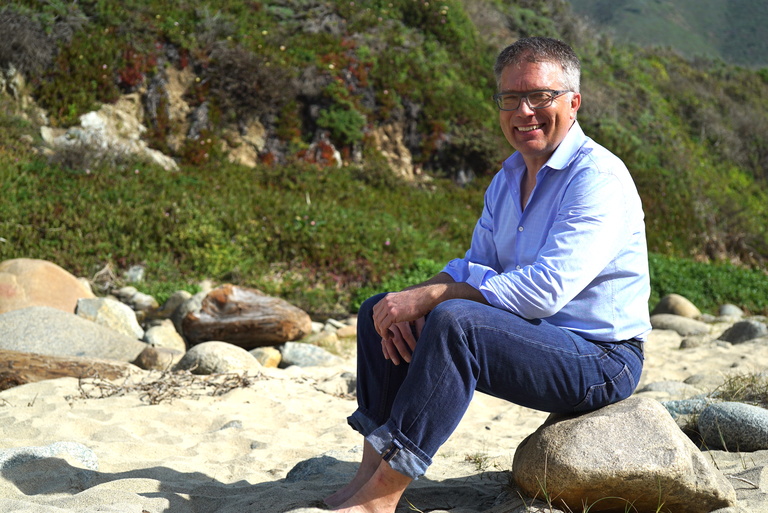 Arnold Leitner on Garrapata Beach in Big Sur during the filming of YouSolar's 2020 StartEngine campaign video.
YouSolar Founder and CEO, Arnold Leitner, was born in Vienna, Austria, but grew up in Germany in a beautiful countryside famous for Grimm's Fairy Tales. As a teenager, he volunteered in wildlife conservation, working with many species, including peregrine falcons and amphibians.
He designed one of Germany's first super-efficient passive houses, which his family built in 1991. Arnold later moved to the United States to get his doctorate in physics at the University of Colorado at Boulder. During his experimental research on superconductors at ultra-low temperatures, he developed his passion and skills for building technology.
After graduation, he worked as a consultant for S&P Global, where he authored the seminal and influential study "Fuel from the Sky" for the U.S. Department of Energy (DOE), demonstrating the potential and feasibility of large-scale solar power development in the Desert Southwest.
As a result of his work for the DOE, Arnold received an "extraordinary ability" green card. He later became a U.S. citizen. He used the privilege of this unique green card to pursue his entrepreneurial dreams.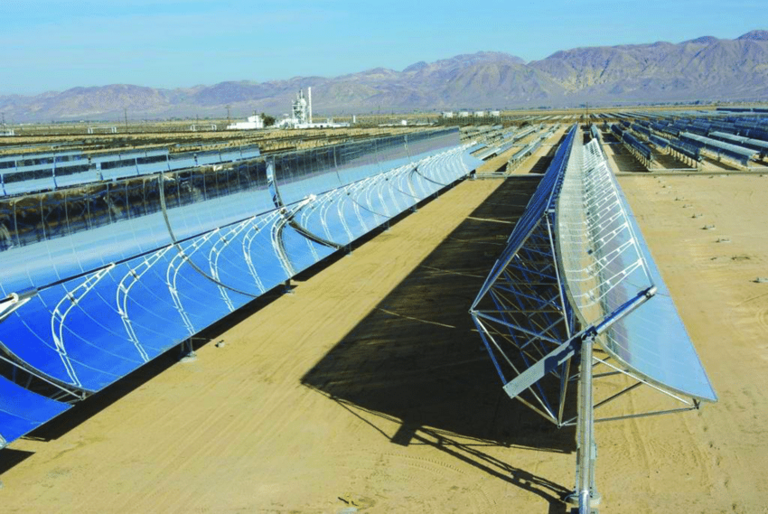 SkyFuel's Parabolic Trough at the SEGS II solar thermal-electric power plant in Daggett, California.
While attending Columbia Business School, Arnold founded SkyFuel and re-invented concentrating solar power technology. SkyFuel's high-precision parabolic trough uses mirror film technology licensed from the National Renewable Energy Laboratory (NREL) instead of glass mirrors. The technology won an R&D 100 Award and on its 40th anniversary, NREL featured SkyFuel's parablic trough as one of the major clean-tech accomplishments. SkyFuel exited in a sale in 2015.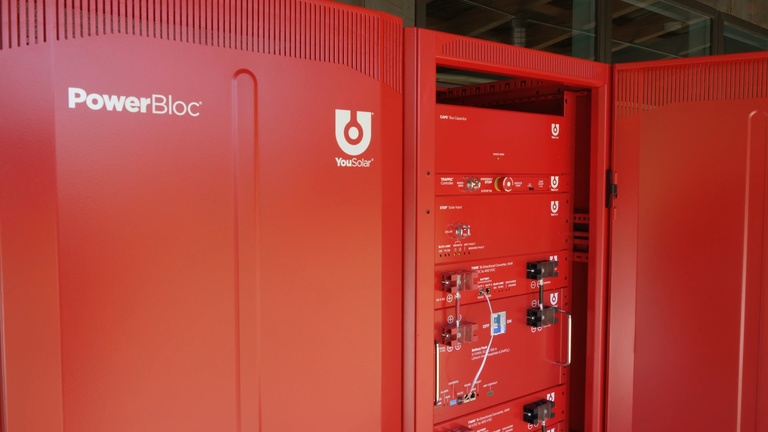 A two-cabinet PowerBloc®.
After leaving SkyFuel, Arnold founded YouSolar. He recognized early that lithium-ion batteries would not only provide cost-effective energy storage but could also deliver high power. When combined with solar panels, you have energy, storage, and power, which is everything you need for an independent power system. The vision was then to turn this insight into a revolutionary product. The result is the PowerBloc® solar nano-grid with a highly innovative power architecture that is modular and scalable. The PowerBloc now powers multiple homes in California. Aside from growing the company, Arnold's next goal is to deliver the PowerBloc in modular, stackable enclosures and to take the PowerBloc everywhere.
Arnold holds a Ph.D. in Physics from C.U. Boulder and an MBA from Columbia. He lives with his wife and two kids east of San Francisco, CA.