Cookies, Milk, and Solar Power | 5th-Grade "Tech_Bears" Visit YouSolar for a Show-and-Tell
Excitement was high when the "Tech_Bears," six students of Guadalupe Elementary School in San Jose, CA, came to visit YouSolar in Santa Clara, CA.
The Tech_Bears are participating in Superpowered of the First® Lego® League  to "Explore where energy comes from and how it is distributed, stored, and used to work to innovate for a better energy future."
We had been contacted the week before by Pallavi Vatti, their team mentor who asked if we would be willing to tell the Tech_Bears about our work at YouSolar. Of course.
So, the Tech_Bears arrive on Friday afternoon. Bolt and energized.
We explained how solar energy would power the world. We showed the PowerBloc, measured a solar panel voltage and currents on a battery, and watched the Power Flow screen of the DIYA user interface change when we turned on an air conditioner.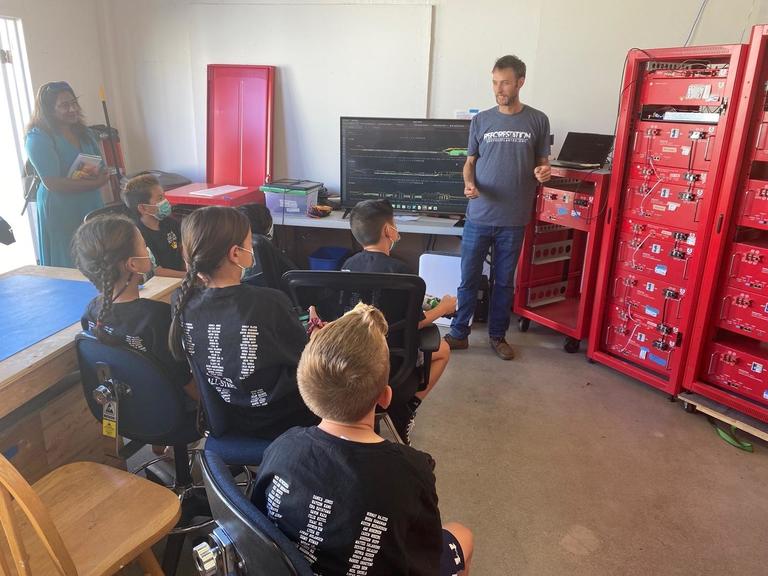 Baxter Smith, Product and Support Specialist, explains the PowerBloc® to the "Tech_Bears."
Here are some of the sun facts we covered:
What is the strength of the sunshine on the top of the atmosphere…? About 1,300 Watts per square meter.
… and on the Earth's surface? About 1,300 Watts per square meter.
How much is that? The power of a hair drier or a water kettle.
How much of that can solar panels convert? About 18-20%.
If we powered the entire world with solar, we only need a very small amount of land? Correct, and that "land" is called a roof.
Why do we need power electronics? Because electrons are like 5th graders. They all want to go where the fun is (lower electric potential). You must manage how many run out the door at the bell (current). And you have to make them sit still at times (battery).
Then it was time for cookies and milk.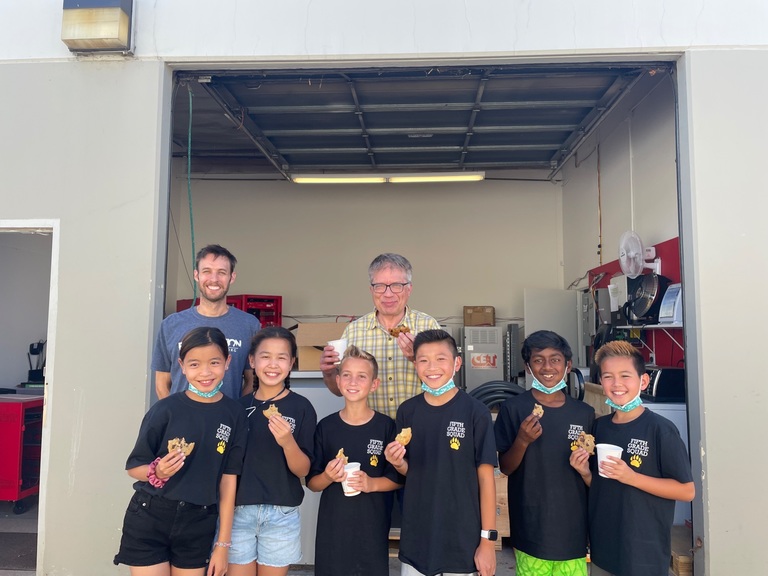 Meet the Tech_Bears (from left to right): Kiana, Kayla, Keenan, Elliott, Manith, Ethan.
These young, bright, and happy children are why we go to work, stay at work, and take our work home. Because what we do today will become their future.