Spot™
YouSolar has developed its own historical and real-time solar irradiance data service, SPOT™, that has global coverage and includes terrain shading. SPOT™ accesses historical and real-time meteorological and terrain data from international satellites to create a location-specific historical data set and real-time forecast.
SPOT™ data is sent hourly to each PowerBloc™. The irradiance data is calculated for the plane of the solar array and converted to solar energy production by PowerBloc™'s energy management system and used in daily and day-ahead operations.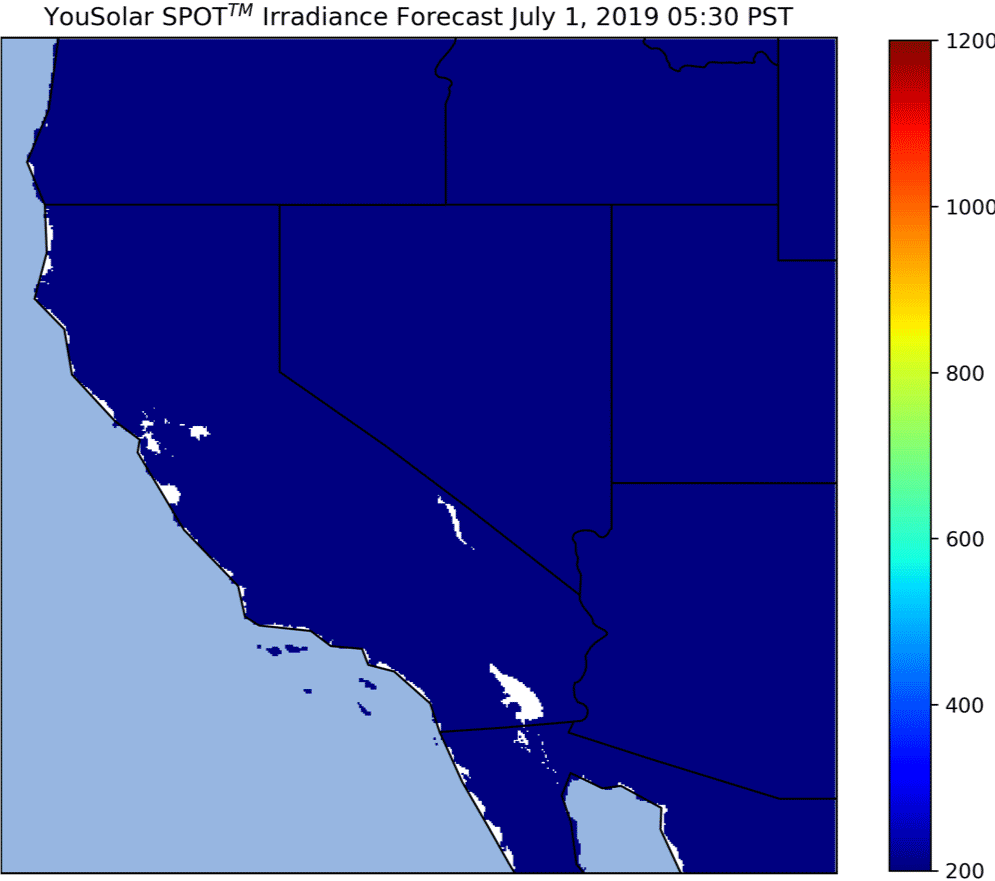 30-meter terrain grid
SPOT™ use a 30-meter terrain grid from radar satellite data to calculate terrain shading of a solar array.
SPOT™ is available for solar project operators and under a subscription license.