The Loon, not the Canary, Is Alerting Us to the Imminent Danger of Climate Change | A Note from Arnold Leitner, Founder and CEO
Our civilization has relied on a stable climate for animal husbandry and agriculture for thousands of years.
There was a certain predictability in the weather. But herding and farming are just domesticated nature.
Wildlife also needs a stable climate.
Even the simplest experiment will show that adding carbon dioxide to the atmosphere will result in a warming of the Earth's atmosphere. We used the word "Global Warming" to describe the effect. Over the past decade, the word "Climate Change" has become popular. Global warming is still the better term.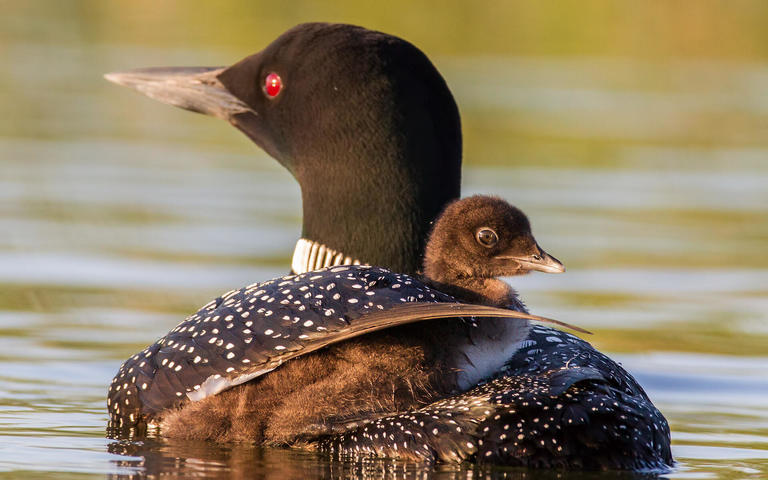 A Common Loon with a Chick
But even that belies the problem. Well before, heat will result in outside air temperatures in the Middle East or India that are not survivable by humans, their life stocks stock, and wild animals! Well before coastal flooding will wash over Florida. Before all of that.
"Unstable Weather" will have catastrophic impacts on man and nature.
I was back in Minnesota's Boundary Waters this year, a vast expanse of lakes near the Canadian border. Every year I see the Common Loon with a few chicks. But this year, I only saw one chick with a pair of adults.
There appears to be a near complete loss of the breeding season of the Common Loon in Minnesota in 2022.
An unusually wet spring resulted in a massive black fly population and flooding. Too many black flies can be an unbearable nuisance for a bird sitting on a nest. Rising waters swamped the nests. We believe these are the reasons why.
Yes, weather has been variable, but unstable weather and weather extremes are now increasingly frequent.
The Common Loon and not the Canary is alerting us to the imminent danger of climate change: unpredictable, weird, and often extreme weather.