Our Responses to Climate Change: Denial, Anger, Bargaining, Depression, Acceptance | Part 1
"Persistent, traumatic grief can cause us to cycle (sometimes quickly) through the stages of grief: denial, anger, bargaining, depression, acceptance."
These stages are humans' attempts to process change and protect ourselves while we adapt to a new reality," writes the University of Washington on its help page, The Stages of Grief: Accepting the Unacceptable.
With climate change, there was the first denial, which is why little action was taken for decades, even when no other than Carl Sagan explained and warned of it before Congress in 1985.
Given the comments we receive on our Facebook ads, denial has turned into anger or angry denial.
Then there is the latest essay by David Wallace-Wells, published in the New York Times last week, which bargains with the "new world" by envisioning life after climate change.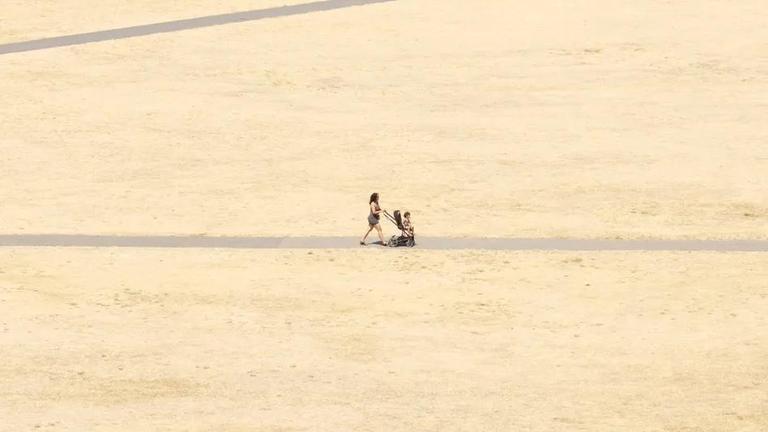 A woman and her child in London's Greenwich Park in July 2022. With climate change, London will soon feel like Barcelona, Spain.
We encourage you to read the essay, even though it attempts a dangerous bargain, including using beautiful children's book-like drawings when we believe the reality is much harsher and messier. But the author illustrates the climate crisis in many examples that are worth reflecting on, even though some of the figures are likely inexact or based on an evolving scientific understanding:
The one trillion tons of carbon produced by human activity now suspended in our atmosphere are proportional to the total mass of every human-built structure and object on Earth.
One study projects a temperature change for European cities that was the equivalent of moving about 600 miles toward the Equator, or about a dozen miles each year.
In the hotter parts of the world, it will become increasingly dangerous to go outside during parts of the year, trapping residents indoors during many hours of the day. The essay does not mention that wildlife would also not survive unless it can hide underground!
In the new world, there will be, to a rough approximation, zero living coral reefs while sea level rise will never stop — the water will keep rising forever.
Many of the other impacts are already foreshadowed today by wildfires and extreme weather.
All this being said, climate impacts represent only half the story. The other half is a human response — how we manage those impacts and build a future beyond and around them. 
We will continue this review in our next update, with a focus on the technological and economical opportunities of the transition to a net-zero world economy.