How the PowerBloc Will Change Schools in the Himalayas – and the World
When the generator stops running because it is out of fuel, the school in a mountain village in the Himalayas has to move outdoors.
Generators are noisy and dirty and produce some of the most expensive electricity in the world, at around $1 per kilowatt-hour.
Why do these schools not use solar battery systems? It is because traditional battery systems are impractical–even useless–in these situations.
In a way, they are like simple keypad phones – though cheaper than smartphones, they are not helpful for people in emerging markets: You cannot access the internet or send money on these phones.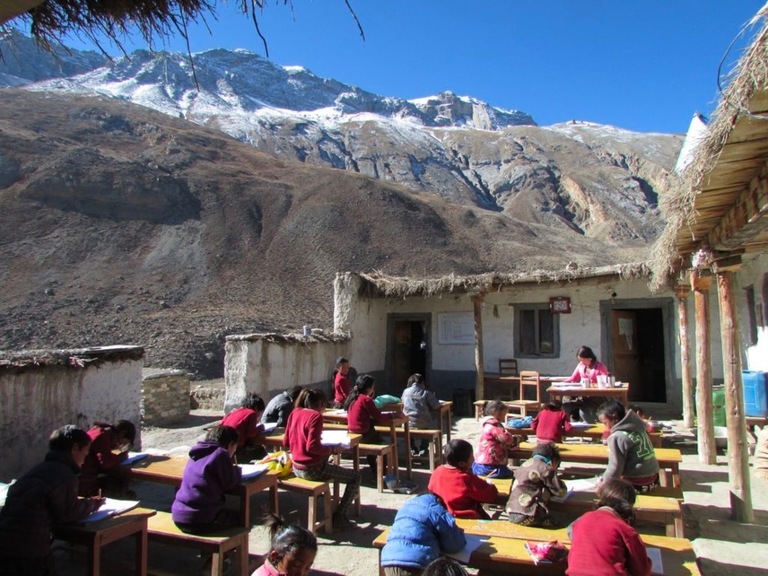 An outdoor school may be romantic but it is not conducive to learning.
We cannot solve the energy crisis with outdated technology. The greater the challenge, the better the solution has to be.
This is why we have developed PowerBloc. It operates at the same efficient voltage as, for example, a Tesla car, and it breaks down into modules that can be hand installed.
The PowerBloc allows plug-and-play assembly and can produce power that otherwise requires a utility lineman to deliver safely.
Arnold Leitner, Founder and CEO, assembles the next-generation stackable, plug-and-play PowerBloc.
No matter how hard you try, you cannot mess it up or kill yourself assembling and operating the PowerBloc. You can't even steal it.
We are very excited about the systems we are currently delivering to high-end homes in California. Turning large, high-energy homes carbon-free is important, but the real battle for the global climate and social justice is to be fought and won in emerging markets.
It is people in emerging markets, such as the children in a school in the Himalayas, for whom we have designed the next-generation PowerBloc as a stackable, plug-and-play system.
Our vision and long-term goal are to power the world with affordable clean energy from the sun.